You know those moments when you finally reach the end of your day,
& all you want to do is kill off some brain cells watching the Kardashians?
Or is that just me?
I've been "learning the ropes" (so to speak) for my new job,
& I've been feeling overwhelmed with changes & new information.
With any new job comes nerves & anxiousness because you want to make sure
that you do a good job & make a good first impression.
Luckily, I've had the best "mentor" (that's what I'll call her).
She has been amazingly helpful in showing me
all there is to know for when I start my new job.
I don't know about you, but when it comes to my work,
no matter what I am doing,
I need to put every effort into it & I try so hard to do the best I can.
So I've been taking a lot of mental notes,
& writing a lot of stuff down,
so that this transition goes smoothly.
My brain just feels like mush right now!
& I've been slacking a little bit on commenting on/reading other blogs...
I promise I'll get back into it this weekend!
Last but not least,
If you LOVED the Newlywed Game link up...
you NEED to know something super important.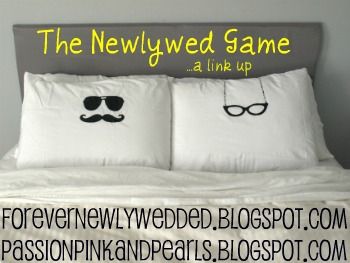 I have a co-host!
WOO HOO!
Yes! I'm so excited to announce to you that, Veronica from Passion, Pink & Pearls
is my co-host from here on out for the Newlywed Game!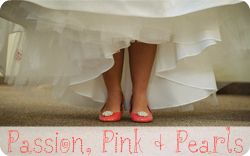 Welcome, Veronica!!
=D