Happy FRIDAY!!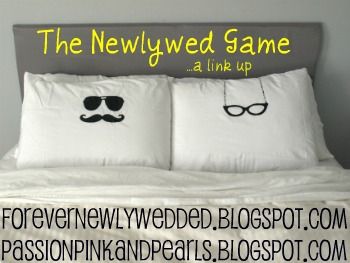 1. Follow both the HOST & the CO-HOST!
2. Post the button above to your post.
3. Post the questions & your answers.
4. Add your link to the bottom of the post where it asks for your link.
5. Have fun checking out everyone else's answers!
You can link up anytime from now til Sunday at midnight EST!
Which of these do you have the most of: sense of humor, sense of time, sense of adventure, common sense?
I'm excited to see your answers!
Wanna get ready for next week??
1. What are three things you love about your spouse?
2. What are two things you love about your relationship with your spouse?
3. What is your favorite tv show to watch with your spouse?
4. When did your spouse know, you were the one?
5. What is your favorite dating memory with your spouse?
6. What is your spouse's go to saying when he/she gets frustrated?
7. What is something your spouse loves to hear you say?
8. Wedding vows: Who chose them or wrote them and what was your favorite part of them?
9. What is something you convinced your spouse to change after you got married?
(Think like, a habit or choice of products, etc)
10. What does your spouse have going to the championships on his/her basketball bracket and why?
=)